Loy Krathong Festival will present every full moon night ,November... The first lady who made krathong,Lotus form made of banana leaves names Nopphamas. She would like to up hold the Lord Bhudda at that time . This can show of Thai Art of Living ,Culture and Traditions by visiting those small and huge Krathongs with candle lights on the river.
We make the diffrence!
Time and tie wait for no man
Contact 'Chusri' for reservation and krathongs to join with the Festival with friends and your family.
Painting from the children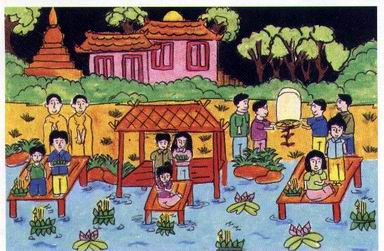 Happy hours!

You can register before how to make krathongs and how beautiful are hand made candle light .
Contact 'Chusri' for the Unique Thai Heritage Programe